News
& Events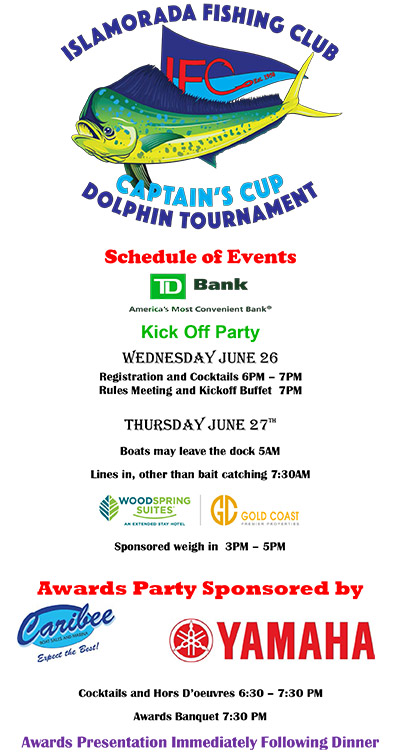 Message from the GM (June 2019)
Dear Members,
Well the summer months are here, and The Tournament season has kicked off, I would like to thank everyone for your understanding during our club closures for these tournaments. This is the time of year, when bonefish, tarpon and dolphin fishing are at their best.

Our new parking area is nearly complete and will offer additional convenient parking in walking distance. On behalf of the membership and the Board of Directors, I wanted to thank IFC Board Member Roger Young and his crew from Islamorada Brick & Outdoors for a great job on our new parking area. The lot looks great and will be ready for use when we complete the final layout. Please remember to pull all the way forward when parking at the club, and put you name placard on your dashboard.

I would like to encourage all members to make your dinner reservations a minimum of 24 to 48 hours in advance. Members wishing to make arrangements for a private party or special event should contact me at the Club.

Sincerely,

Vinnie Feola
General Manager
Islamorada Fishing Club
2019 IFC Captain's Cup Sailfish Tournament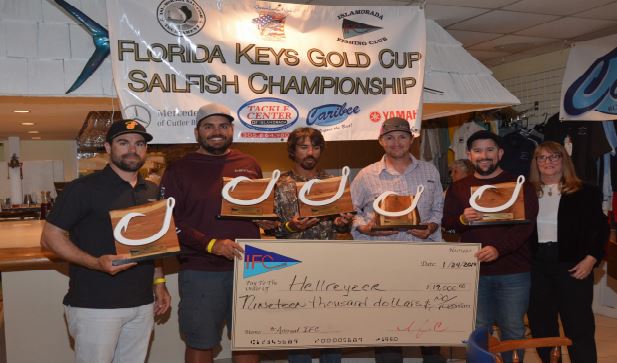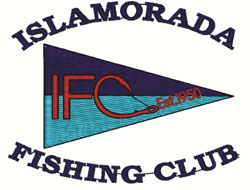 January 24, 2019

$19,000.00 in cash plus prizes were awarded to Team "Hell Reyzer" winners of the 2019 Islamorada Fishing Clubs Captain's Cup January Sailfish Tournament on January 24th with a field of 19 boats.

We were very happy with the attendance this year. There were 34 sailfish released in this one day event. The awards that were presented were original Sculptures by Jimmy Mac Studios. Winning trophies were presented to Captain Ryan Alexander and anglers with 5 releases on-Time. "Hell Reyzer" Captain Ryan & His Mate Eric were also awarded custom original trophies & a check for $19,000.00. "Cloud Nine" fought their way into second place securing their spot also with 5 releases. Anglers Jake, Erik & Mike were given 2nd Place Trophies. IFC Member Captain Greg Eklund & mate Jake Turek took home trophies as well.

IFC Member Captain Robert Collins Anglers Matt, Ken & Mark Fishing on IFC member Erik Akins' "Last Dance" released 4 sailfish to take home third place honors. Once again Hand Crafted Sculptures were presented to The Captain, Mate & anglers.

The Islamorada Fishing Club out did themselves this time. I would like to commend the entire staff for a job well done. Our anglers loved the food, drink and good time we had. The next tournament in the fishing club's series is the Captain's Cup Dolphin Tournament in June. For more information on the Islamorada Fishing Club visit us online at www.theislamoradafishingclub.com.