Event
Calendar
Happy Hour on Friday Nights!
Date: Every Friday Night!
Time: 5:00 pm - 7:00 pm

Prime Rib Nights!
Date: Every Saturday Night!

Mariners Luncheon
Date: Wednesday, December 2, 2015
Closed / Lunch Only

Holidays 2015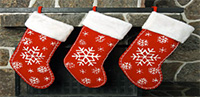 The Holidays are right around the corner. We will be open this Thanksgiving 2015 with a bounty of delectable offerings from 12:00 pm to 3:00 pm so please call us with your reservation. Don't forget The Islamorada Fishing Club for your holiday party Please contact us to reserve your date and time for your family or company event.
2015 Thanksgiving Buffet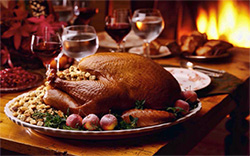 Date: November 26, 2015
Time: 12:00 pm - 3:00 pm

Roasted Turkey with Pan Dripping Gravy
Spiral Ham
Roast Prime Rib of Beef
Mixed Green Salad
Zucchini & Spinach Gateau
Honey Glazed Baby Carrots
Apple Sausage Stuffing
Sweet Potato Casserole
Cranberry Corn Bread
Orange Cranberry Sauce
Mashed Potatoes
Desserts
Pumpkin Cheesecake, Chocolate Pecan Pie,
Dutch Apple Pie
Coffee & Tea
$29.75

* Does not include Tax and Service Charge Beverages not included
* Please call for reservations
IFC Calendar - November 2015
IFC Board Meeting
Date: Thursday, November 19, 2015

Book Signing - Member, Bob Rich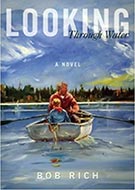 "LOOKING THROUGH THE WATER"
A Novel by IFC Member Bob Rich

Date: Wednesday, November 18, 2015
Time: 5:30 pm - 7:30 pm

Come get a Signed copy and talk with the Author. Bob will be signing his latest book from 5:30 to 7:30 Wednesday 11/18. The proceeds from the sale of the book will benefit Project Healing Waters that supports veterans on their journey to physical, emotional and spiritual Health.
2015 IFC Snook and Redfish Smack Down
Even though it was a blustery day, this year's IFC Snook and Redfish Smack Down had some great anglers and some great fishing!

Rob Preihs won overall Most Smack Downs with 13 combos of reds and snook! He also took home Most Snook Men at 13 and Most Reds Men with 16 fish.

Linda Denkert won Most Snook Women with 8 and Most Reds Women with one red and that was on time. Completing the awards roster is Asher Cockerham with Most Snook Junior Division releasing 7 nice snook. Everyone enjoyed Chef Joseph's wonderful barbeque and ribs after a long day of fishing.

Look for next year's IFC Snook and Redfish Smack Down coming in October 2016! Enter the family in the Men's, Women's or Junior Divisions!
IFC January 2015 Sailfish Tournament

January 2015 Gold Cup Sailfish Tournament Application.pdf
LAST LEG OF THE TRIPLE CROWN SERIES

2014 IFC Smack Down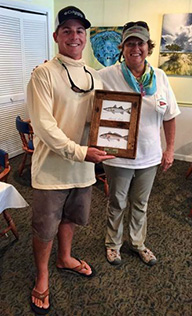 Islamorada Fishing Club's 1st annual Smack Down Tournament was a great success and a lot of fun was had by all.

Congratulations to Mike Venezia - Most Smack Downs, Rick Moeller - Most Snook, and Chelsea Moeller - Most Snook & Redfish Womens division.